OWL-PCOS Study Weight Loss Protocol
The OWL-PCOS study provided physicians with a detailed weight-loss strategy to share with their patients.1 Patients are instructed to take the following action:
Orlistat: (available OTC under the brand name Alli) to be taken as recommended + meal replacements contributing to a hypocaloric diet (~1200kcal/d) + lifestyle modification. To ensure adequate vitamin effects, take a vitamin supplement once a day, at least two hours before or after Orlistat. Institute Orlistat at a dose of 60 mg to be taken three times a day with meals. The dose may be skipped if the patient anticipates eating a high-fat meal to avoid the occurrence of unwelcome gastrointestinal side-effects.
Meal Replacements: Follow a daily diet plan for 16 weeks with meal replacement items that includes three prepared entrees for breakfast, lunch and dinner. In addition, instruct patients to consume two servings of fruit, three servings of vegetables, and two servings of skim milk per day. This diet will provide about 1,100 calories with a macronutrient profile as follows: 30 percent calories from protein; 45 percent calories from carbohydrates; and 25 percent calories from fat. To prevent the gastrointestinal side-effects that may occur when Orlistat is taken with a high-fat load, the total amount of fat per meal should not exceed 15g. Patients should be encouraged to use SmartOnes meal replacement products, which contain fewer than 10g of fat per meal (average is about 4g per meal). Similar brands that follow these guidelines are Healthy Choice and Lean Cuisine. The addition of the required vegetable, fruit and low-fat dairy servings daily ensures that patients maintain a well-balanced low-fat, low-calorie nutritious diet with minimal side-effects.
Lifestyle Modification: Exercise or be physically active for approximately 150 minutes a week. Tailor physical activity to individual desires and abilities (acknowledging that some patients may be restricted by orthopaedic issues). Patients should chart the type and duration of exercise in daily exercise logs. All patients should be instructed to engage in moderately intense physical activity (principally brisk walking or similar aerobic activity) five days per week. Activity goals will begin at 10 minutes on each of those five days and gradually increase over four months to 30-35 minutes, for a total activity goal of 150 minutes per week.
---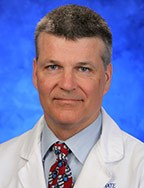 Richard S. Legro, MD, FACOG
Professor, Vice Chair of Research, Reproductive Endocrinology
PHONE: 717-531-8478
EMAIL: rlegro@PennStateHealth.psu.edu
FELLOWSHIP: Reproductive endocrinology, University of Southern California – Berkley/Keck School of Medicine, Los Angeles, Calif.
RESIDENCY: Obstetrics and gynecology, Magee-Women's Hospital, University of Pittsburgh, Pittsburgh, Pa.
MEDICAL SCHOOL: Icahn School of Medicine at Mount Sinai, New York, N.Y.
Connect with Richard S. Legro, MD, on Doximity
---
Reference:
Legro RS, Dodson WC, Kunselman AR, Stetter CM, Kris-Etherton PM, Williams NI et al. Benefit of delayed fertility therapy with preconception weight loss over immediate therapy in obese women with PCOS. J Clin Endocrinol Metab; March 15, 2016:1-9.