Overcoming the Challenges to Preserving Fertility in Women with Cancer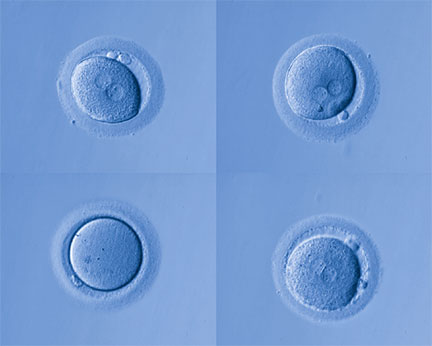 Fertility preservation is now within reach for nearly all post-pubertal, premenopausal female cancer patients. In 2013, the American Society for Reproductive Medicine published a clear opinion, stating "Clinicians should inform patients…about options for fertility preservation and future reproduction prior to the initiation of [gonadotoxic therapies]."¹ Oocyte and embryo cryopreservation are considered non-experimental procedures, thanks to significant technological advances achieved in the past ten years. With this, insurance payer coverage for the procedures is available in many states. In others, like Pennsylvania, private charitable organizations are stepping forward. According to Stephanie Estes, M.D., of Penn State Hershey Obstetrics and Gynecology, "At Penn State Hershey Medical Center, Four Diamonds covers fertility costs for Penn State Hershey pediatric cancer patients younger than 22 years-old who qualify to benefit from Four Diamonds. This coverage includes harvesting of eggs or semen for future fertility use and the annual storage fees for cryopreserved eggs or semen until the childhood cancer patient reaches five years off treatment."
Until now, cost has been a major barrier to fertility preservation in female cancer patients. Another challenge: providers' lack of awareness of the options available for fertility preservation. With wider availability of such services and potentially more affordable options for the patient, physicians are becoming more likely to discuss these procedures. Estes explains, "It's up to physicians, not patients, to initiate a discussion about fertility preservation immediately after cancer diagnosis, and prior to radiation and chemotherapy being initiated. After a cancer diagnosis, patients are often in shock, on 'auto-pilot,' following physicians' orders, and not necessarily thinking about the possibility of starting a family.
For pediatric cancer patients, it may be difficult for parents to think so far ahead, but the fact is, a large percentage of cancer patients survive. It may only be years later when these patients consider having children that they unfortunately regret not having taken steps to preserve fertility."
Fertility preservation consultation may include a discussion about the relative gonadotoxic risks of planned cancer treatments. Gonadotoxicity of radiation and chemotherapy treatments varies according to the dose intensity and number of treatment cycles given, as well as the pubertal status and age of the patient. Treatments involving the head and pelvis may present moderate to high levels of risk for compromised fertility. Chemotherapeutic alkylating agents present the highest levels of gonadotoxicity. Treatments may cause ovarian insufficiency or failure that can be either transient or permanent; other potential issues that can affect fertility include sexual dysfunction, pain, and low libido. Fertility preservation may include treatment approaches that reduce fertility risks, as well as cryopreservation of oocytes, embryos, or ovarian tissue.
In 2010, Estes and colleagues launched a fertility preservation program with their first oocyte cryopreservation case, rapidly expanding to include oocyte cryopreservation and in vitro maturation of oocytes. Sperm cryopreservation is also standardly available at Penn State Hershey Medical Center. Estes reports, "We recently had our first patient return to request use of her frozen oocytes from a fertility preservation cycle."
Most postpubertal cancer patients are good candidates for fertility preservation, with the exception of females for whom a delay in cancer treatment poses a risk. The procedure offers hope and clinical trials in good prognosis populations have demonstrated that implantation and pregnancy rates are similar for both frozen vitrified oocytes and fresh oocytes.2,3,4 Fertility preservation in prepubertal patients is still experimental, but research on ovarian tissue cryopreservation continues. As physician and patient awareness of fertility preservation services grow, oocyte and embryo cryopreservation may eventually become as routine as sperm cryopreservation, which has been a well-established procedure in male cancer patients for decades.
---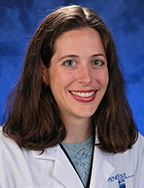 Stephanie Estes, M.D.
Medical Director of Robotic Surgical Services, Penn State Milton S. Hershey Medical Center
Associate Professor, Reproductive Endocrinology, Penn State Hershey Obstetrics and Gynecology
PHONE: 717-531-3503
E-MAIL: sestes@hmc.psu.edu
FELLOWSHIP: Reproductive Endocrinology, Brigham & Women's Hospital
RESIDENCY: OB/GYN, Abington Memorial Hospital
MEDICAL SCHOOL: Penn State College of Medicine
---
REFERENCES: