New Study Explores Pre-Treatment Lifestyle Modification for Obese Women with Unexplained Infertility
Obesity in women is associated with a negative impact on ovulation, delayed time to conception, increased pregnancy loss, and an increased risk of serious adverse maternal pregnancy and neonatal outcomes.1 A new randomized controlled trial recently began enrolling patients, aimed at evaluating the impact of two varying 16-week lifestyle modification interventions (see chart) on the frequency of healthy births (e.g., live birth at 37 or more weeks gestation with no major congenital anomaly, birth weight between 2500g to 4000g). To achieve a weight loss of approximately 7 percent of total body weight, the intensive intervention promotes increased physical activity combined with calorie restriction and a weight loss medication. The other standard intervention group promotes activity alone. Richard Legro, M.D., Penn State Hershey Obstetrics and Gynecology (lead study site), the lead investigator of this nationwide study explains, "Although the epidemiology of obesity and adverse fertility outcomes is well established, there is no evidence that losing weight or achieving fitness prior to pregnancy improves fertility. In fact, there are studies that show excessive weight loss or activity can harm the chances for pregnancy. We are doing this study to answer the question of what is safe and best for women seeking pregnancy."
Following this initial lifestyle intervention phase in the two treatment groups, all patients undergo open label empiric infertility treatment, consisting of three cycles of ovarian stimulation with oral medication (clomiphene), triggering of ovulation with human chorionic gonadotropin (hCG) and intrauterine insemination (IUI). Patients continue to be monitored during the pregnancy phase of the trial. Eligible randomized patients receive both the preconception lifestyle modification treatment and the infertility treatment at no charge through their participation in the study.
"Lifestyle modification is notoriously difficult to achieve and maintain in a clinical setting, requiring patients to be highly motivated; although the desire to have a child is a strong motivator." Dr. Legro notes, "Because we are not certain that weight loss or increased physical activity will improve fertility outcomes, we want to closely monitor patient groups to ensure that they are compliant with the treatment to which they are randomized."
To at least partially address such challenges, both groups receive activity tracking devices (Fitbit Wireless Activity Tracker) and wireless scales (Fitbit Aria Wireless Activity Scale) to promote adherence to the interventions and monitor compliance by study personnel. Both treatment groups are encouraged to maintain levels of physical activity and weight achieved from the preconception lifestyle modification during the empiric infertility treatment phase. Dr. Legro explains, "Weight gain and drop-off in activity is common after a lifestyle intervention. We hope to maintain whatever results are obtained through the first part of the study through the infertility treatment phase."
All patients are followed for an additional nine months to evaluate fertility and pregnancy outcomes. Dr. Legro adds, "Our goal is to achieve a healthy pregnancy for the mom and a healthy baby for the parents." In addition to live births, investigators evaluate secondary outcomes including time to pregnancy, pregnancy loss, multiple pregnancies and pregnancy and neonatal complications. Biospecimens are also obtained from consenting participants and their partners.
The study is supported by the Eunice Kennedy Shriver National Institute of Child Health and Human Development (NICHD), and is registered on clinicaltrials.gov (NCT#02432209).
Sixteen-Week Intensive Lifestyle Modification Trial in Obese Women with Unexplained Infertility
Patient selection: Adult women 18-40 years of age; body mass index (BMI) greater than or equal to 30 mg/kg; desirous of conceiving, normal ovulatory function and normal ovarian reserve; patient and male partner have no other major infertility factor
Sixteen-Week Pre-treatment Intervention Phase
Intensive Lifestyle Modification Group
Standard Lifestyle Modification Group

Caloric restriction (1200-1500 kcal/d)
Over-the-counter weight loss medication (orlistat)
Moderate physical activity (goal: 10,000 steps/day)
Fitbit Wireless Activity Tracker
Fitbit Aria Wireless Activity Scale

Publicly available written materials that promote engagement in moderate physical activity (goal: 10,000 steps/day)
Fitbit Wireless Activity Tracker
Fitbit Aria Wireless Activity Scale

Three-month Open Label Infertility Treatment Phase

Ovarian stimulation with clomiphene
Triggering ovulation with human chorionic gonadotropin (hCG)
Intrauterine insemination
All patients monitored with Fitbit activity tracker and wireless scale

Nine-month Pregnancy Monitoring Phase

All patients monitored with Fitbit activity tracker and wireless scale
Onsite visit each trimester

Primary End Point: Cumulative Good Birth Outcome

A live infant birth at 37 or more weeks gestation, with a birth weight between 2500 and 4000g and without a major congenital anomaly
---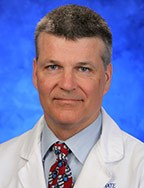 Richard S. Legro, M.D., FACOG
Professor, Vice Chair of Research, Reproductive Endocrinology,
Penn State Hershey Obstetrics and Gynecology
PHONE: 717-531-8478
E-MAIL: rlegro@hmc.psu.edu
FELLOWSHIP: Reproductive Endocrinology, University of Southern California – Berkley/Keck School of Medicine, Los Angeles, Calif.
RESIDENCY: OBGYN, Magee-Women's Hospital, University of Pittsburgh, Pittsburgh, Pa.
MEDICAL SCHOOL: Mount Sinai School of Medicine of NY University, New York, N.Y
---
REFERENCE:
1. Talmor A, Dunphy B. Best Pract Res Clin Obstet Gynaecol. 2015 May;29(4):498-506.