Tackling Difficult Pediatric Feeding Problems: A "Whole Child" Approach
Proper daily nutrition is a necessary part of growth and development and usually a source of comfort and pleasure. But for many pediatric patients with congenital or acquired medical issues or behaviorally-based impairments, "Feeding problems can be a source of stress for patients, parents, family members, and may endanger the child's overall health and development," according to Douglas Field, MD, a pediatric gastroenterologist and medical director of the Penn State Children's Hospital Feeding Program.
Field, along with Keith Williams, PhD, BCBA, director of the pediatric feeding program and practicing behavioral psychologist, have tailored the program to provide diagnostic, treatment planning, and interventions for children with problems ranging from food refusal to motor impairments that hinder proper swallowing. Prior to their appointments at Penn State Health Milton S. Hershey Medical Center, both Field and Williams worked in the Pediatric Feeding Disorders Program at the Kennedy Krieger Institute in Baltimore, Maryland.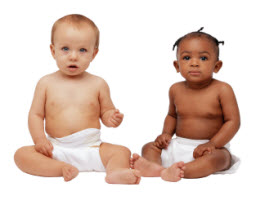 Penn State Children's Hospital's Pediatric Feeding Program is one of few in the United States and tackles some of the most difficult pediatric feeding problems. Field says, "Services are extended from infants to adolescents. Many are pre-term infants, have autism spectrum disorder, or have cerebral palsy. These types of feeding problems cross therapeutic boundaries. To address the needs of the patient as a whole, a treatment team typically consists of some combination of a pediatric gastroenterologist, behavioral psychologist, nutritionist, and a speech pathologist." In addition to usual outpatient interventions, an intensive day treatment program is offered that attracts patients from across the country and around the world who need serious feeding issues resolved.
By partnering with The Ronald McDonald House in Hershey, intensive program patients may live in the community on an outpatient basis and come to the clinic to undergo feeding therapy for seven to eight hours per day over approximately one month. Field notes, "With the interdisciplinary, intensive approaches we use, patients tend to make tremendous progress. Some enter the program with a G-tube, never having swallowed food before. By the time they leave, they're able to get at least part of their daily nutrition from normal oral feeding."
For more information about the pediatric feeding program or to refer a patient, please call 717-531-7117. Visit us online at Penn State Children's Hospital Feeding Program.