Multidisciplinary IBD conferences bring specialists together to find solutions to complex cases
At Penn State Health Milton S. Hershey Medical Center, specialists across a variety of fields, including gastroenterology, colorectal surgery, pediatrics, pathology and radiology, convene monthly to discuss complex inflammatory bowel disease (IBD) cases and come to a general consensus for management of these cases. The medical staff at the Carlino Family Inflammatory Bowel Disease Center unofficially met together to discuss cases for some time, but the development of multidisciplinary IBD conferences has formalized and enhanced this process.
"We have a large number and variety of specialists taking care of IBD patients at our Center, and each provider brings unique expertise to the table," says Matthew Coates, MD, PhD, associate professor of medicine and pharmacology and the director of research for the Division of Gastroenterology and Hepatology at Penn State College of Medicine. "This multi-disciplinary conference represents an example of our commitment to finding the best possible management plan for each patient, particularly when the circumstances are most challenging."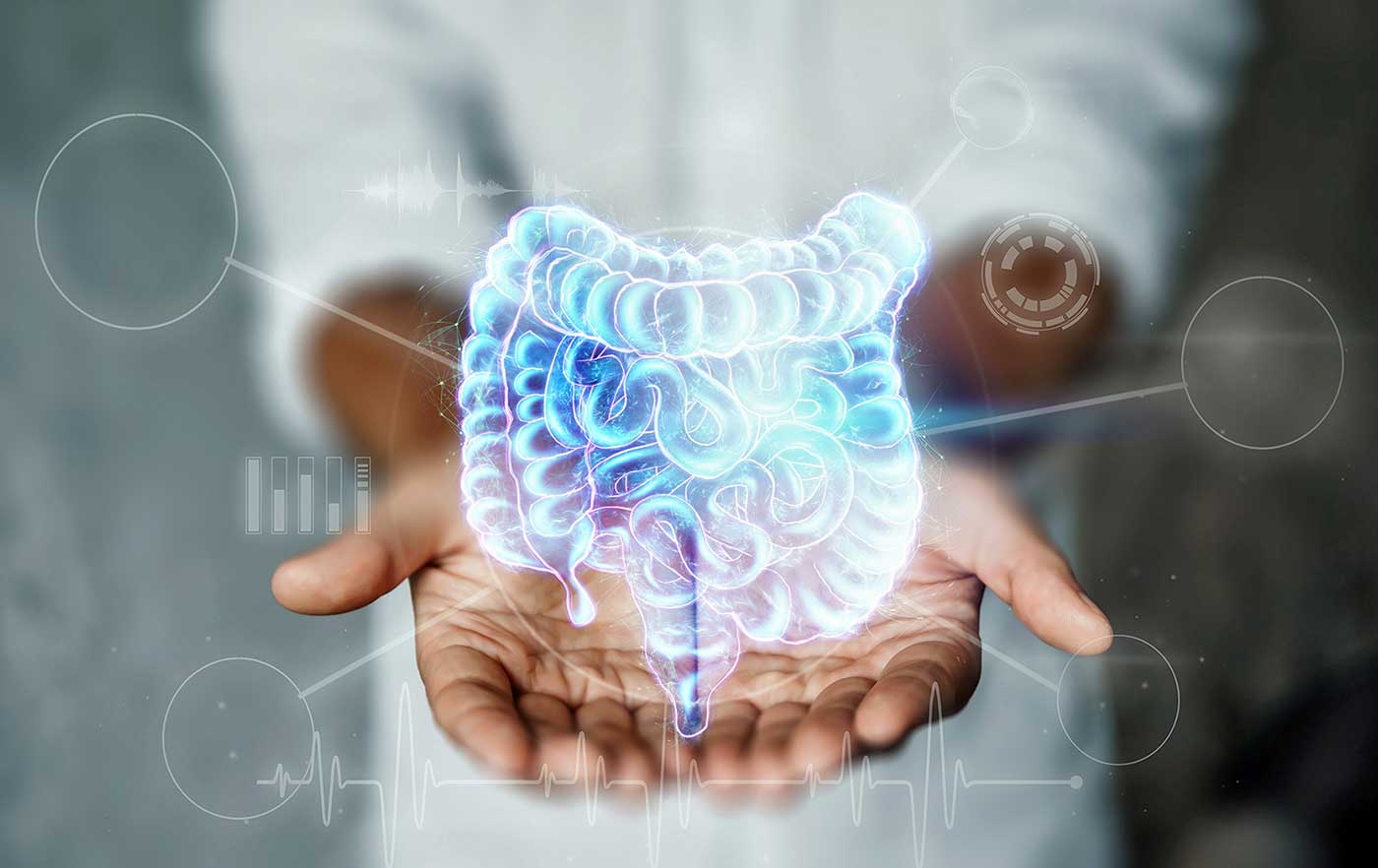 Providing Peace of Mind
Approximately 25 to 30 specialists from a variety of Departments (including Adult and Pediatric Gastroenterology & Hepatology, Colorectal Surgery, Anatomic Pathology and Radiology) join the multidisciplinary IBD conference each month to provide input on a patient's case. The purposes of these meetings are to:
Facilitate efficient communication among providers,
Differentiate between IBD and similar diagnoses,
Determine which treatment plans are most appropriate
Coordinate timing and implementation of care plans among providers
There is no standard regimen for managing IBD. Instead, treatment must be tailored to the individual while considering disease severity, medication history, comorbidities and anatomic location of the disease. Patients often see several types of physicians without having a clear-cut treatment plan. The multidisciplinary IBD conferences help give patients peace of mind and concrete strategies moving forward.
"At the completion of each discussion, we can resolve or at least address a lot of problems, come to a general agreement on how to treat the disease and share this with the patient in a formal way," Coates says. "This gives a patient confidence that multiple experts have carefully considered their case."
Choosing a Center of Excellence in IBD Care
IBD is frequently impactful, and can lead to complications that significantly decrease a patient's quality of life. Patients benefit from having a nationally recognized team that is dedicated exclusively to treating patients with IBD. "It takes a lot to understand and manage IBD," Coates says. "We are well-equipped to do this, though, because we have a highly trained, experienced team. We also perform cutting edge research designed to better understand and manage IBD. As a result, we are recognized leaders in this field and are able to offer the most advanced care on the market."
As an example, Coates recently worked with the Crohn's & Colitis Foundation to provide two national webinars focused on pain management in IBD. Learn more about his laboratory and research. Coates also notes that, through decades of work overseen by Dr. Walter Koltun, Penn State Health has developed one of the nation's largest IBD data registries and biorepositories to help support IBD-related research.
Learn more about the multidisciplinary GI care provided at Penn State Health.
Associate Professor of Medicine and Pharmacology
Director of Research, Division of Gastroenterology and Hepatology
Fellowship: UPMC University of Pittsburgh Medical Center, Pittsburgh, Pa.
Residency: Fletcher Allen Health Care, University of Vermont, Vermont, Vt.
Medical School: University of Vermont College of Medicine, Burlington, Vt.
Connect with Matthew D. Coates, MD, PhD, on Doximity