Pelvic Floor Disorders: Common, Undetected Problems
Pelvic floor disorders are the "Don't Ask, Don't Tell" of gastroenterology, colorectal surgery and urogynecology. "Patients don't volunteer information about urinary incontinence, fecal or anal incontinence, or constipation.
Likewise, most physicians don't ask the detailed questions needed to make the correct diagnosis," says Deborah Bethards, MD, of Penn State Hershey Gastroenterology and Hepatology. Bethards says, "These disorders are seen even among active younger women. A recent study showed that over one-third of female triathletes had at least one pelvic floor disorder symptom."
According to this report, 37 percent of the women experienced anal incontinence.1 These data indicate that physicians should have pelvic floor problems high on their radar. To increase detection, Bethards stresses the importance of asking the appropriate questions. "A complaint of 'constipation' is an opportunity to ask about chronicity, frequency, stool characteristics, whether they strain or sit for a long time, and if they feel incomplete evacuation. Different symptoms point to distinctly different problems such as dyssynergic defecation, which can be found in up to 50 percent of patients referred to tertiary care centers for chronic constipation.2 These are problems that a change in diet or even medication won't really address," says Bethards.
To improve detection and streamline treatment, a multidisciplinary team of healthcare providers (pictured below) have come together to form a Pelvic Floor Disorder Program at Milton S. Hershey Medical Center.
Davies notes, "We aim to routinely coordinate tests and appointments to occur on a single day, so that one visit can yield a diagnosis and suggested treatment options." This contrasts with most outpatient settings, where patients may have separate specialist appointments over many months, with little coordination of care.
The GI motility program at Hershey Medical Center, is certified by the American Neurogastroenterology and Motility Society and is one of twelve motility centers in the United States that trains gastroenterology fellows. Patients often undergo some combination of colonoscopy, anorectal manometry (including high resolution ARM), endoanal ultrasound, cystometrogram, and barium enema (defecogram). The team brings broad treatment expertise, and offers advanced surgical, radiologic, and non-invasive physical therapy services. Low often uses biofeedback as part of a comprehensive treatment plan, noting that patients often see an improvement in two to three weeks. Other novel treatment approaches employed for fecal and urinary incontinence include the InterStim device, with 75 to 80 percent of patients experiencing a therapeutic benefit.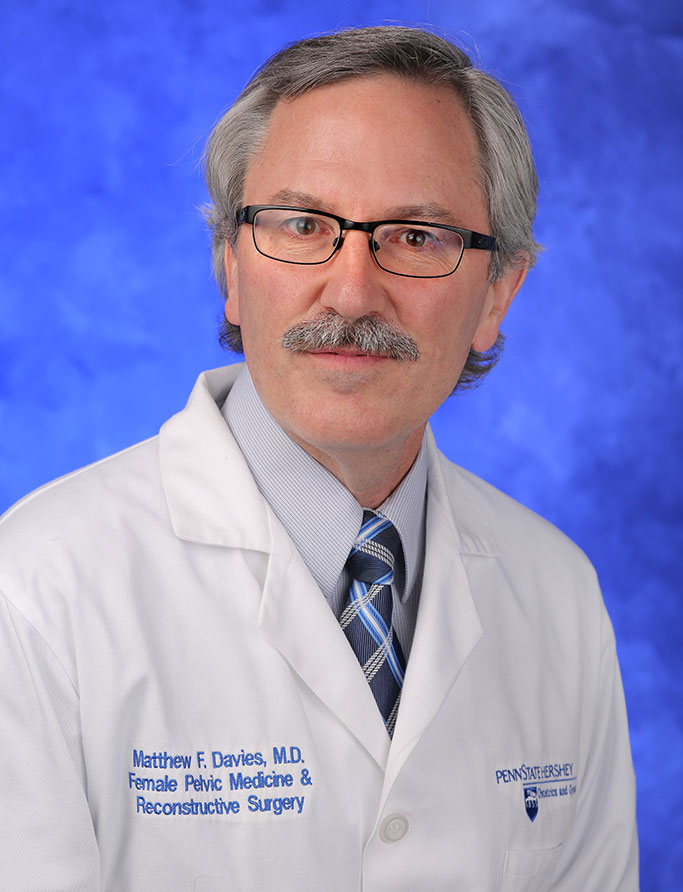 Associate Professor of Medicine
Division of Gastroenterology & Hepatology
Medicine Director, Medicine Suite
Penn State Gastroenterology
Phone: 717-531-4950
Email: dbethards@pennstatehealth.psu.edu
Fellowship: Gastroenterology and Hepatology, Penn State Health Milton S. Hershey Medical Center
Residency: Internal Medicine, Penn State Health Milton S. Hershey Medical Center
Medical School: George Washington University School of Medicine
Connect with Deborah M. Bethards, MD, on Doximity
References
Yi, J, et al. Presented at American Urogynecologic Society (AUGS) and International Urogynecological Association (IUGA) 2014 Scientific Meeting [Poster OP028]. Washington D.C., July 22-24, 2014.
Treating Pelvic Floor Disorders of Defecation: Management or Cure? Satish S.C. Rao, MD, PhD, FRCP (LON)1 and Jorge T. Go, MD Curr Gastroenterol Rep. Aug 2009; 11(4): 278-287.