Defining the Role of Intestinal Macrophages in Adaptive Immune Responses, Inflammation, and Dysmotility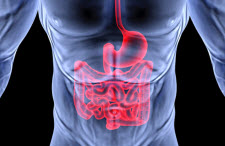 Throughout the gastrointestinal (GI) tract, mononuclear phagocytes, such as dendritic cells and macrophages, play key roles in protective immune responses. A subpopulation of macrophages that resides in the smooth muscle layer of the gut which faces the peritoneum also known as muscularis externa, e.g., muscularis macrophages (MMs), is still poorly understood. Milena Bogunovic, MD, PhD, assistant professor of microbiology and immunology, Penn State Health Milton S. Hershey Medical Center, Penn State College of Medicine, explained "Part of the focus of our research is to understand the function of MMs in both homeostasis and in pathologic states such as infection or inflammation."
During her research training, Dr. Bogunovic, as a member of the team led by Professor Miriam Merad, MD, PhD at Mount Sinai School of Medicine, participated in the Immunological Genome Project (Immgen) Collaborative Consortium to generate a complete microarray dissection of gene expression and regulation in the immune system of the mouse. She also developed methods to selectively deplete different members of the intestinal mononuclear phagocyte family in vivo. Participating in Immgen and in vivo depletion methods are unrelated and independent, but both provided information that led to a better understanding of MMs. From this work, it is now known that the functional role of MMs appears to go far beyond the traditional understanding of what macrophages usually do.
Dr. Bogunovic is also looking at how MMs may regulate GI motility. Using functional analyses in a mouse model of selective MM depletion, Dr. Bogunovic found that MMs play a central role in regulating GI physiology and motility through a dialogue with enteric neurons. These stationary macrophages are positioned next to or around the extensions of enteric neurons, but the means by which these two types of cells communicate with one another is not yet known.
Her lab also studies macrophages in the intestinal mucosa and their role in Salmonella infection and inflammatory bowel disease. "In my lab at Penn State Health Milton S. Hershey Medical Center, we've seen that mucosal macrophages express genes that permit antigen presentation, suggesting they play a role in adaptive immune responses similar to dendritic cells" said Dr. Bogunovic. "This is somewhat surprising because they are stationary."
Building on the notion that mucosal macrophages are antigen presenting cells, Dr. Bogunovic is exploring how they may help to protect against Salmonella, opening the door to possible development of vaccines against a variety of oral pathogens.
Bogunovic concluded, "We are only just beginning to understand that intestinal macrophages are diverse and play a number of important roles in protecting us against oral pathogens, inflammation, and regulating GI physiology. Work currently going on in my lab may lead to novel clinical solutions for the prevention of infectious GI diseases, as well as potential treatments for several GI disorders including inflammatory bowel disease and functional GI motility disorders, such as irritable bowel syndrome and post-operative ileus."
For more information, please contact Dr. Bogunovic at 717-531-0003, ext. 287899 or via e-mail: mxb1064@psu.edu.
Milena Bogunovic, MD, PhD
Assistant Professor of Medicine
Penn State Gastroenterology