Addressing Patient Nutritional Needs in Complex Abdominal Surgery and Intestinal Failure
The pre-treatment nutritional status of patients with acute abdominal injury, or chronic gastrointestinal (GI) illness plays a large role in post-surgical course of recovery. Likewise, their ability to obtain nutrition after treatment significantly impacts long-term health outcomes and quality of life.
Physicians at Penn State Health Milton S. Hershey Medical Center and Penn State College of Medicine are investigating how to better detect and address nutritional needs before and after major complex GI surgery. According to David Soybel, MD, "A significant proportion of patients with complex medical histories have pre-existing deficiencies in specific micronutrients such as zinc, copper, selenium, and magnesium. Major procedures place high demands on already compromised micronutrient stores, and often put these patients into a state of 'micronutrient distress' that may be associated with longer and more complicated recovery."
Soybel's research aims to establish methods to routinely detect and treat these deficiencies in high-risk patients, both before and after surgery. "Pre-surgical recognition of micronutrient deficiencies would provide the opportunity for micronutrient repletion and other interventions, and better prepare patients to get well post-surgery," says Soybel. "Likewise, in acute situations, recognition of such deficiencies and rapid intervention could help patients better recover after emergency procedures."
Based in State College and one of few physicians in the country who specializes in management of intestinal failure, Gordon Lee Jensen, MD, PhD, explains, "In the past, many of these intestinal failure patients would have died or become indefinitely dependent on intravenous, total parenteral nutrition (TPN). But now, because of new medications and advances in medical nutrition therapy, some can eventually come off of TPN and lead more normal lives. Today, TPN is more often a temporary supportive measure. Successful transition off of TPN depends on a number of factors. If a patient has at least 100 cm of small bowel length and a portion of intact colon (or at least 150 cm of small bowel and no functional or intact colon), and residual disease is controlled, then the odds are favorable for them to eventually adapt to enteral or oral nutrition."
Jensen adds, "All such patients should receive consultation with an expert in the medical nutrition field who will develop a comprehensive, individualized nutritional therapy, and pharmacologic management plan." Because such plans can be implemented by the patient's regular community physician, consultations need not be limited by geography; consulting medical nutrition experts routinely serve large referral regions and work closely with referring medical care teams.
Soybel and Jensen are beginning to establish the foundations of comprehensive research and clinical programs to manage the nutritional status of patients with complex abdominal and GI problems. "It's important to make a long-term commitment to these patients, often over several years," notes Jensen.
"By addressing nutritional and absorption issues throughout the full continuum of the treatment process, patients have improved chances of a smooth recovery and long-term treatment success," explains Soybel.
Post-surgical medical nutrition plans are also key to helping patients lead more normal lives long-term. For many patients who undergo complex abdominal surgery or have chronic GI disease, large portions of the intestine are removed or become dysfunctional. In these cases, intestinal failure may result, marked by functioning gut mass below the minimal amount necessary for adequate nutrient and fluid absorption.
Factors Associated with Micronutrient Deficiency
Obesity
Tobacco use
Chronic pulmonary disease
Advanced age
Diabetes
Depression
Immunosuppression from illness or medication
Common Causes of Intestinal Failure
Massive entrectomies secondary to:

Necrotizing enterocilitis
Crohn's disease
Mesenteric infarction
Volulus
Trauma
Tumor

Intestinal dysfunction

Inflammatory bowel disease
Pseudo-obstruction
Radiation enteritis
Congenital villus atrophy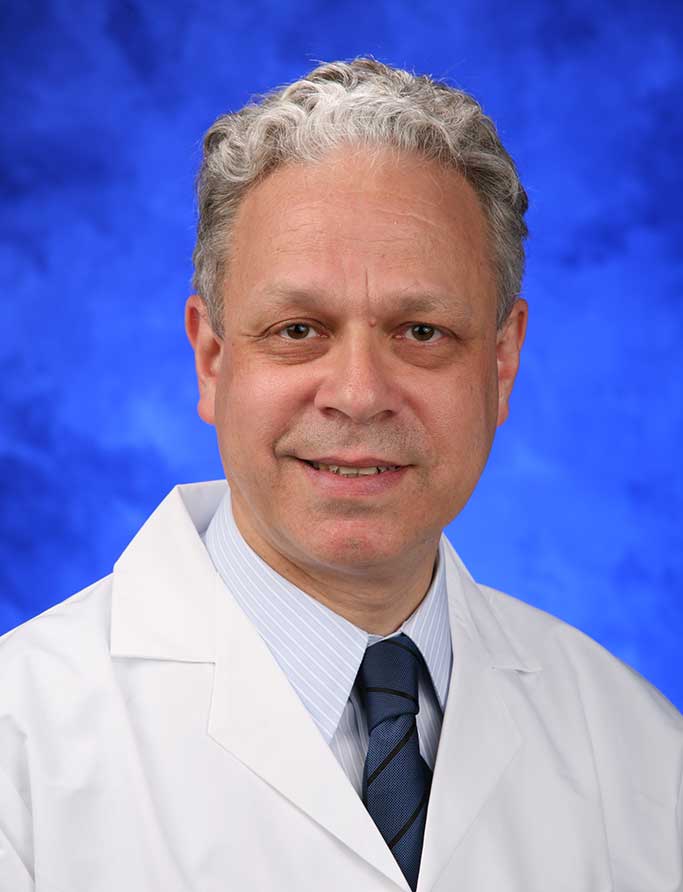 Gordon Lee Jensen, MD, PhD
Professor of Medicine
Department of Nutritional Sciences
Penn State University
Phone: 814-863-0772
Fellowship: Hyperalimentation/Nutrition, New England Deaconess Hospital
Residency: Internal Medicine, New England Deaconess Hospital/Harvard Medical School
Medical School: Cornell University Medical College