Returning to 'Normal Life': New Research Protocol to Help Advise Patients
When patients need to return to what they consider to be their "normal life" and activity following orthopaedic injuries or surgery, there is little evidence-based guidelines for such assessment.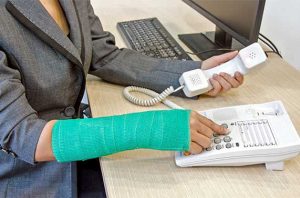 Despite potentially impactful financial, medical and legal implications of such decisions, little is standardized to help assist orthopaedists make safe recommendations. Kenneth Taylor, MD, associate professor and chief, hand surgery, Penn State Bone and Joint Institute, says, "Orthopaedists routinely make decisions about what activities a patient can safely engage in after an injury or surgery. Questions come up about when he or she can drive, go back to work or return to team sports." He notes, "Part of the problem is the issue is incredibly broad. It occurs across various orthopaedic issues and touches on many different activities." In most cases, these decisions involve patients with an upper or lower extremity that has undergone repair; activities include important areas of functioning like driving, work and school. In response, Dr. Taylor is currently developing a research protocol to identify factors that reliably predict a patient's readiness to return to driving, an issue that impacts nearly all adult patients in the orthopaedic clinic setting.
There are multiple steps and assessment tools that can be initiated to help in this process. Dr. Taylor says he first considers whether patients in their current state would pose a safety risk to themselves or others, explaining, "To answer this question requires looking at the individual patient's clinical picture." In the case of ankle fracture, a recovery period of nine weeks is advised before patients should resume driving.1 Patient age, injury, severity and chronicity are all important decisive factors. Bracing, splints and casts can interfere with mobility, reaction time and range-of-motion, as can the healing and recovery process that is ongoing after recent reparative surgery. Residual pain or use of opioid medications for pain management also interfere with performance. As for specific activities other than driving, Dr. Taylor considers the physical demand, if it can be modified and whether there is a risk of re-injury. Partnering with a physical or occupational therapist who also works with the patient can be invaluable for making informed decisions about readiness to return to specific activities, like certain types of physical work or athletic play.2
In addition to the physical readiness, Dr. Taylor notes, "Physicians also need to be aware of patient motivations for wanting or not wanting to return to normal activity, as well as the potential consequences of such decisions. These motivations may not always align with his or her current ability or best interests in terms of long-term health."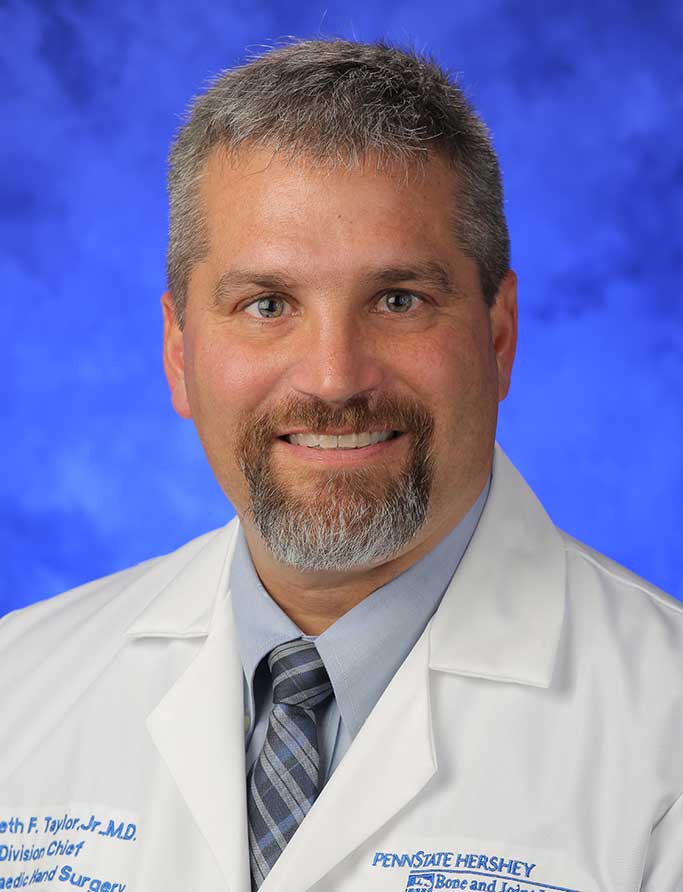 Chief, Division of Hand Surgery
Associate Professor, Orthopaedics and Rehabilitation
Phone: 717-531-2948
Email: ktaylor3@pennstatehealth.psu.edu
Fellowship: Hand surgery, Walter Reed Army Medical Center, Washington, DC
Residency: Orthopaedic surgery, Walter Reed Army Medical Center, Washington, DC
Medical School: Uniformed Services University of the Health Sciences, F. Edward Hébert School of Medicine, Bethesda, Md.
Connect with Kenneth F. Taylor, MD, on Doximity
References
Marecek, GS, Schafer, MF. 2013. Driving after orthopedic surgery. J Am. Acad Orthopedic Surg. 21:696-706.
Kovacic J, Bergfeld, J. 2005. Return to play issues in upper extremity injuries. Clin J Sport Med. 15:448-452.