Penn State Orthopaedic Surgeons among Nation's First to Perform Total Ankle Replacement Using Lateral Approach
The foot and ankle team of the Bone and Joint Institute at Penn State Health Milton S. Hershey Medical Center is at the forefront of ankle repair with its use of the novel lateral approach to total ankle replacement. In 2015, clinicians performed seven procedures using the lateral approach implant; in 2016, that number doubled to 14.
"This implant has several unique features," explains Michael C. Aynardi, MD, foot and ankle assistant fellowship director and assistant professor, Department of Orthopaedics and Rehabilitation. "First, the lateral ankle replacement implant is one of few implants on the market today that consists of highly cross-linked polyethylene. In addition, the implant is curved, allowing for greater rotational stability compared to more widely used anterior-approach implants. Lastly, an external guidance frame allows for significant deformity correction during surgery."
Advantages to the lateral approach, according to Dr. Aynardi, include:
Greater soft tissue coverage. Following surgery for anterior replacement, delayed wound healing and soft tissue concerns can be catastrophic, leading to implant infection or failure. With a lateral implant, clinicians must cut through the fibula bone to access the ankle joint; bone and soft tissue then protect the implant and allow for earlier motion.
Correction of deformity. Since an increasing number of ankle arthritis cases are post-traumatic, many experience malalignment or malunion of fracture repair. A lateral approach allows clinicians to correct malalignment deformities during surgery, requiring them to perform an osteotomy of the fibula bone.
Implant shape and design. The implant was designed to mirror the geometry of the ankle and is curved to match the natural curvature of the tibiotalar joint. This curved design attempts to restore natural ankle motion. The implant also requires the smallest amount of bone removal possible, avoiding some of the complications of early total ankle replacements, such as subsidence, collapse of the talus and avascular necrosis of the talus.
The lateral implant is not appropriate for every patient with ankle arthritis, but for those candidates who meet the criteria, it can be an effective alternative. "The lateral ankle replacement also avoids a number of issues associated with anterior total ankle replacement," Dr. Aynardi concludes. "It shows great promise as a successful method of implantation in the future."
Patient selection criteria for lateral total ankle replacement1
Lifestyle conducive to low activity level (i.e., no heavy physical labor)
Little prior success with alternatives: 1) rigid braces; 2) physical therapy; and 3) injections or other non-surgical interventions
Relative contraindications: 1) young, active patients; 2) previous infection; 3) severe lower extremity malalignment; 4) marked ankle instability; 5) marked osteoporosis; 6) smoking; 7) osteonecrosis of the talus
Absolute contraindications: 1) active infection; 2) peripheral vascular disease; 3) inadequate soft-tissue envelope; 4) Charcot neuroarthropathy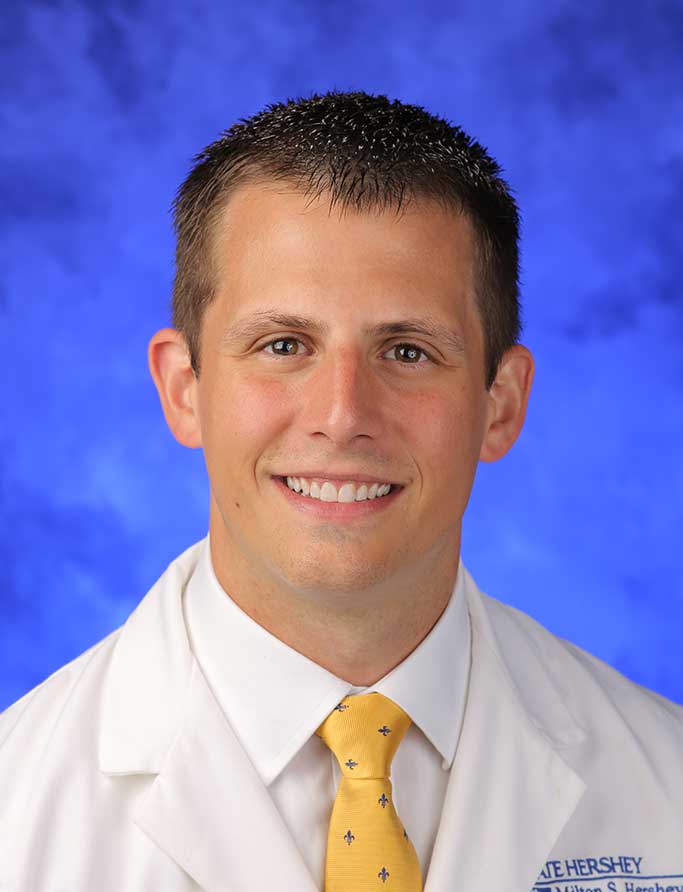 Orthopaedic Surgeon, Foot and Ankle
Associate Professor, Orthopaedics
Phone: 717-531-5638
Email: maynardi@pennstatehealth.psu.edu
Fellowship: Orthopaedic foot and ankle surgery, MedStar Union Memorial Hospital, Baltimore, Md.
Residency: Orthopaedic surgery, Thomas Jefferson University Hospital, Philadelphia, Pa.
Medical School: Jefferson Medical College, Philadelphia, Pa.
Connect with Michael C. Aynardi, MD, on Doximity
Reference
Bonasia, D, Dettoni, F, Femino, J, Phisitkul, P, Germano, M, and Amendola, A. Total ankle replacement: Why, when and how? Iowa Orthop J. 30: 119-130. Accessed December 22, 2016.