Medial Patella Femoral Ligament (MPFL) Reconstruction for Patellofemoral Instability
Acute, trauma-related patella dislocation is a common knee injury seen in the orthopaedic clinic, most often in young athletes or highly active pediatric patients. Although conservative, nonsurgical management of an initial patella dislocation yields excellent results in most cases, up to 50 percent of patients may experience a recurrence, marked by underlying MPFL laxity that requires repair and reconstruction.1,2
Wayne Sebastianelli, MD, Kalenak Professor of Orthopaedics and associate dean for clinical affairs at Penn State College of Medicine University Park Regional Campus notes, "With a recurrent or non-healing patellar dislocation, it's important to identify the extent of the ligament and bone injury to devise an effective reconstruction approach. Commonly, in most cases, the MPFL has been ruptured or damaged."
The MPFL is a paper-thin ligament that is subject to a great deal of biomechanical stress (Figure 1), particularly during activities where the knee is flexed at more than 20 degrees, or during flexion paired with varus and internal rotation. If the MPFL is damaged or completely ruptured, surgical reconstruction is required. Dr. Sebastianelli notes other problems in patients with patellar malalignment that may require repairs in addition to MPFL reconstruction: "In acute trauma there may be patellar fracture, a loose body or mid-substance tear. Chronic or recurrent patellar malalignment is often seen with a Q angle of more than 20 degrees, when the TT-TG distance is more than 20 millimeters, with medial collateral ligament laxity, and when the trochlear groove is shallow.3 While mild trochlear dysplasia is seen in nearly all MPFL reconstruction cases, extensive trochlear dysplasia may signal the need for osteochondral repair or trochlear osteotomy. Other patients may require a concomitant distal realignment of the tibial tuberosity."
For MPFL reconstruction, Dr. Sebastianelli prefers to use Achilles tendon allograft, creating a socket at Schottle's point, in which the graft is secured with an interference screw, and tunneled between layers two and three of soft knee tissue to anchor the other end to the medial patella using suture anchors (Figure 2). He adds, "It's critical to ensure the graft is positioned at the correct point on the femur and with the proper amount of tension, allowing adequate range-of-motion. For this, the normal knee can serve as a useful comparison. Achieving proper tension is done 'by feel'; it's a bit of an art."
Seven to 10 days after surgery, patients begin rehabilitation with active and passive motion and work on regaining muscle tone; at two to three weeks post-op, they may begin progressive strength training. During follow-up, Dr. Sebastianelli watches for red flags, including infections, which signal a potentially poor outcome. He notes, "Knee stiffness is a sign that the ligaments may be entrapped by scar tissue, or the graft is too tight, with not enough play to allow the full range-of-motion." In such cases, a second surgery may be necessary to address the issue.
Dr. Sebastianelli says, "At the 16-week post-op appointment, without complications, nearly all patients can return to the full-range of activities, including professional athletics."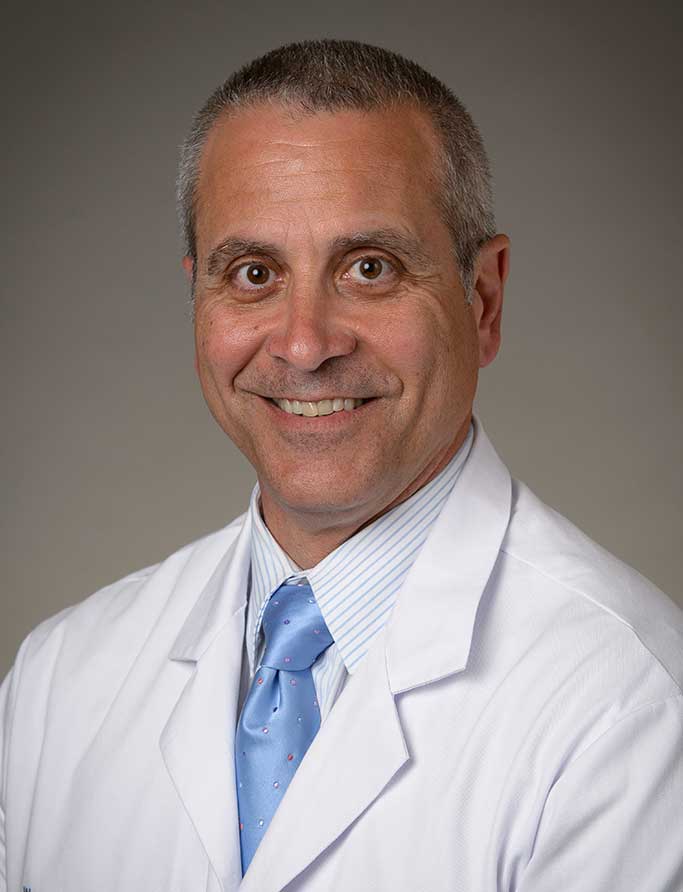 Kalenak Professor of Orthopaedics
Medical Director, Penn State Bone and Joint Institute— State College
Surgeon, Orthopaedic Sports Medicine
Phone: 814-235-4727
Email: wsebastianelli@pennstatehealth.psu.edu
Fellowship: Sports medicine, Penn State Health Milton S. Hershey Medical Center, Hershey, Pa.
Residency: Orthopaedic surgery, University of Rochester Affiliated Hospitals, Rochester, N.Y.
Medical School: University of Rochester School of Medicine and Dentistry, Rochester, N.Y.
Connect with Wayne J. Sebastianelli, MD, on Doximity
References
Hawkins RJ, Bell RH, Anisette G. Acute patellar dislocations. The natural history. Am J Sports Med 1986;14:117-20.
Lewallen L, McIntosh A, Dahm D. First- Time Patellofemoral Dislocation: Risk Factors for Recurrent Instability J Knee Surg. 2015 Jan 29. [Epub ahead of print]
Steensen RN, Bentley JC, Trinh TQ, Backes JR, Wiltfong RE. The prevalence and combined prevalences of anatomic factors associated with recurrent patellar dislocation: a magnetic resonance imaging study. Am J Sports Med. 2015 Apr;43(4):921-7.