Graft Choices for Optimizing Anterior Cruciate Ligament Reconstruction
For young adult patients engaged in highly demanding competitive athletics or recreational sports, such as soccer, basketball, field hockey, and skiing, the cumulative risk of anterior cruciate ligament (ACL) injury, over time, is high. Young women are at particular risk, with two to eight times the incidence of ACL injury compared to men. Approximately 75,000 ACL reconstruction surgeries are performed annually in the United States. "The decision to do ACL reconstruction is partly based on the patient's age, activity level, and post-reconstruction expectations. Some older patients may choose not to reconstruct the ACL at all if their activity levels are not demanding. These patients may instead opt to address the injury non-surgically," explains Wayne J. Sebastianelli, MD  Patients who require ACL reconstruction and who want to return to pre-injury levels of aggressive activity need to receive a ligament graft; primary repair of the existing ligament is unlikely to yield a good result.
Sebastianelli notes "For younger [less than 40 years old], active patients, I usually choose a patellar or hamstring tendon autograft, although it's also acceptable to use graft material from the patients' quadriceps or iliotibial band." Hamstring and patellar graft materials each present unique sets of positive and negative features. Sebastianelli explains "Hamstring graft tissue (versus patellar) can be obtained using a smaller incision, and because the strands can be doubled or even quadrupled, the graft contains relatively more collagen. On the other hand, because hamstring grafts do not contain bone, they provide no bone to tunnel healing; compared to patellar grafts, there is a greater likelihood of graft creep. Patellar grafts provide initial strength because there is a bone plug at each end of the graft. However, obtaining patellar grafts is associated with anterior knee pain, since we harvest not only tendon, but also bone."
There is also a component of patient outcome that has nothing to do with graft material or surgical skill. "The importance of proper physical rehabilitation is often over-looked. Patients with ACL reconstruction require extensive physical therapy and rehabilitation for about nine months. At five to six weeks post reconstruction, the graft tends to weaken and the patient may be at risk for re-injury. At the right times during recovery, rehabilitation needs to provide a controlled level of stress to the graft; this stress tends to make the graft mature gradually over time." It's also important that the rehabilitation regimen incorporate training to help prevent future ACL injury.
Another component of optimizing outcomes lies in helping the patient maintain a positive attitude about the recovery process over an extended period of time. Sebastianelli adds, "Patients have to come to rehabilitation with a good attitude and have a strong commitment to returning to their normal activities. With the right combination of surgical reconstruction and rehabilitation, nearly all patients with ACL reconstruction can successfully return to even highly demanding levels of activity."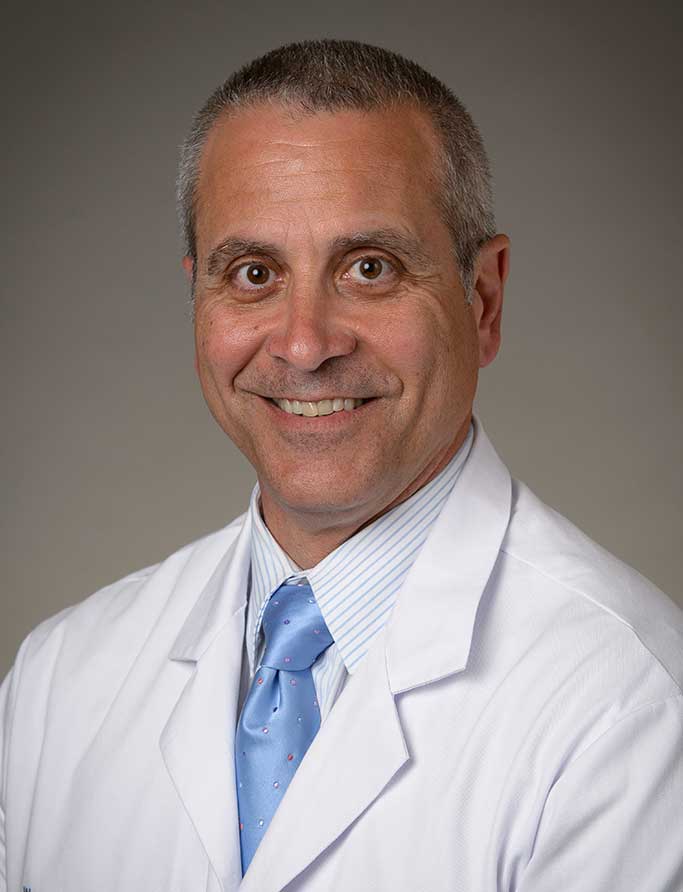 Kalenak Professor of Orthopaedics
Medical Director, Penn State Bone and Joint Institute— State College
Surgeon, Orthopaedic Sports Medicine
Phone: 814-235-4727
Email: wsebastianelli@pennstatehealth.psu.edu
Fellowship: Sports medicine, Penn State Health Milton S. Hershey Medical Center, Hershey, Pa.
Residency: Orthopaedic surgery, University of Rochester Affiliated Hospitals, Rochester, N.Y.
Medical School: University of Rochester School of Medicine and Dentistry, Rochester, N.Y.
Connect with Wayne J. Sebastianelli, MD, on Doximity