Femoroacetabular impingement (FAI) Gaining Acceptance as a Treatable Cause of Groin and Hip Pain in Young, Active Adults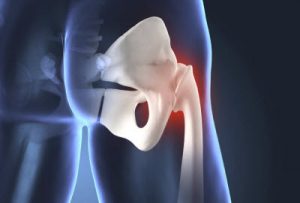 When a young, active adult presents with chronic groin or hip pain, in the absence of frank intra-articular hip joint damage or other identifiable cause, conventional approaches to treatment focus on conservative management (physical therapy, massage, changes to their daily routine, or anti-inflammatory medication). In recent years, however, femoroacetabular impingement (FAI) has been gaining acceptance as a treatable source of the pain.
Scott Lynch, MD
, orthopaedic surgeon and director of orthopaedic sports medicine,
Penn State Bone and Joint Institute
, explains, "There are two types of FAI: cam and pincer. In the cam type, which is more common in men, there is a bony deformity of the femoral head; in the pincer type, more common in women, there is an overgrowth or malorientation of the acetabulum." Many active adults with FAI experienced relief of groin pain after surgery aimed at correcting the underlying joint malformations.
Although FAI is becoming more widely recognized as a pathologic deformity of the hip, standards for assessment and treatment have not been defined. While surgical intervention remains controversial because, as Lynch explains, "large scale epidemiological studies with a control population showing a clear link between FAI, pain, and osteoarthritis are lacking," clinical experience, nevertheless, is convincing. Lynch, who has performed more than 150 hip arthroscopies, says, "Careful patient selection is the key to identifying patients with groin pain and underlying FAI. Eighty percent of the information needed for accurate FAI diagnosis can be obtained from patient history and physical examination." For patients with lateral, trochanteric, or bursal pain, FAI can most likely be ruled out. Pain upon flexion and internal rotation of the hip, however, may indicate intra-articular hip joint pathology, and should trigger further investigations. Conventional X-rays are important but can yield misleading information if not done correctly.
Lynch stresses, "The X-ray orientation has to be correct in order to see the acetabular orientation; obtaining a lateral view is also necessary to see the femoral head." Pincer impingement would be seen by over-coverage of the femoral head on the anterior/posterior pelvis view. This can be due to isolated anterior over-coverage, global over-coverage as in coxa profunda or protusio, or acetabular retroversion. This is measured by the center-edge angle or the cross-over sign. Cam impingement is measured on the lateral view by the alpha angle, which is a measurement of the "roundness" of the femoral head. Alpha angles greater than 50 degrees are thought to be suggestive of cam FAI. An MR arthrogram, along with intra-articular injection of local anesthetic, allows visualization of the labrum, femoral head, and hip joint surface, and allows for assessing possible pain generators from the intra-articular structures. "If pain that was present prior to the injection is absent upon flexion and internal rotation of the hip in the presence of anesthesia," Lynch says, "there is a greater likelihood of FAI." While outcomes with FAI corrective surgery are promising, Lynch cautions, "The link between FAI, joint pain, and damage is still not well understood. For a patient who has evidence of FAI alone, but no accompanying pain or joint damage, a traditional wait-and-see approach is best. But those who present with pain, limited joint damage, and imaging evidence of FAI are clear candidates for surgery." Intervening when the patient is still young may help to prevent or delay eventual hip joint damage and the need for hip replacement.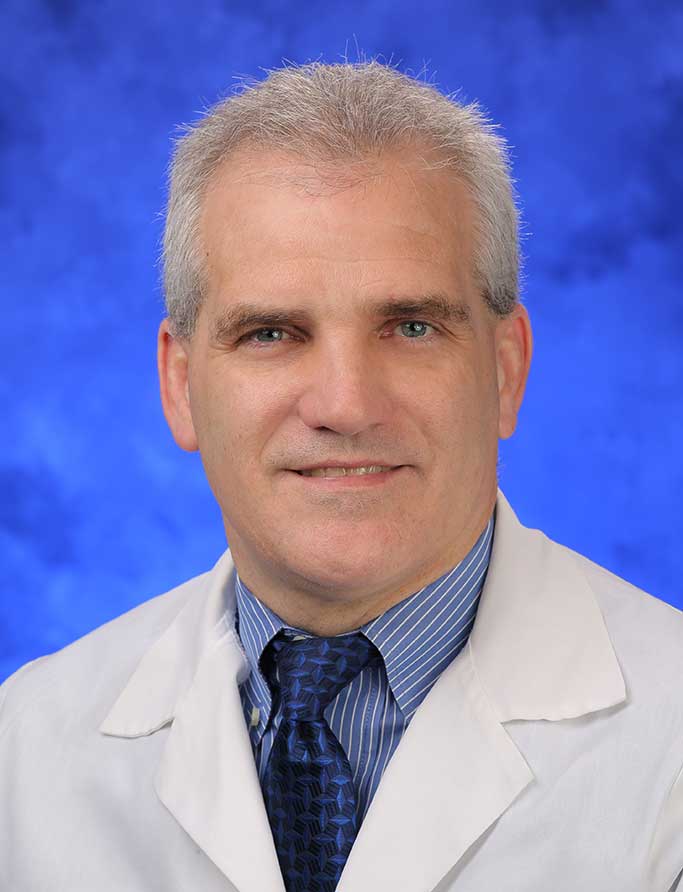 Associate Director, Orthopaedic Residency Education
Director, Sports Medicine Service
Practice Site Clinical Director, Bone and Joint Institute
Professor, Penn State College of Medicine
Phone: 717-531-5638
Email: slynch@pennstatehealth.psu.edu
Fellowship: Sports medicine, Cleveland Clinic Foundation, Cleveland, Ohio
Residency: : Orthopaedic surgery, Medical Center Hospital of Vermont, Burlington, Vermont
Medical School: University of Pittsburgh School of Medicine, Pittsburgh, Pennsylvania
Connect with Scott A. Lynch, MD, on Doximity