Penn State Otolaryngology Offers Innovative Approach to Sialendoscopy
The Otolaryngology – Head and Neck Surgery team at Penn State Health Milton S. Hershey Medical Center offers a new, minimally invasive approach to treat sialolithiasis and other obstructive salivary gland diseases. Diagnostic and interventional sialendoscopy preserves the salivary gland and restores normal function.
Small stones, between 4-5 millimeters in size, in the submandibular or parotid glands can usually be removed with baskets that fit through the sialendoscope. Larger stones may require ancillary techniques of fragmentation of the stone prior to basket removal, or combined endoscopic–transoral or endoscopic–transcervical removal of stones.
"Long-term, the obstructive-sialadenitis symptom control following these procedures is excellent," says Genevieve Andrews, MD, Penn State Otolaryngology – Head and Neck Surgery. "In the absence of stones on imaging, patients with chronic obstructive salivary symptoms can also be helped by undergoing this procedure."
Most patients with diagnostic sialendoscopy have strictures of salivary ducts. Strictures can occur in patients who have had previous injury to the duct, such as from a prior stone or in other conditions, such as juvenile recurrent parotitis, Sjogren syndrome or radioactive iodine-induced sialadenitis. Endoscopic dilation of strictures often provides good results and resolution of symptoms. Strictures can be endoscopically treated with various perforation and dilation methods.
Sialendoscopy is a low-risk procedure that reduces the risk of neural injury in the face and oral cavity compared to gland removal surgery. Through the use of sialendoscopy, Penn State Otolaryngology is providing an effective treatment to the vast majority of chronic sialadenitits patients who undergo sialendoscopy that does not require subsequent sialadenectomy.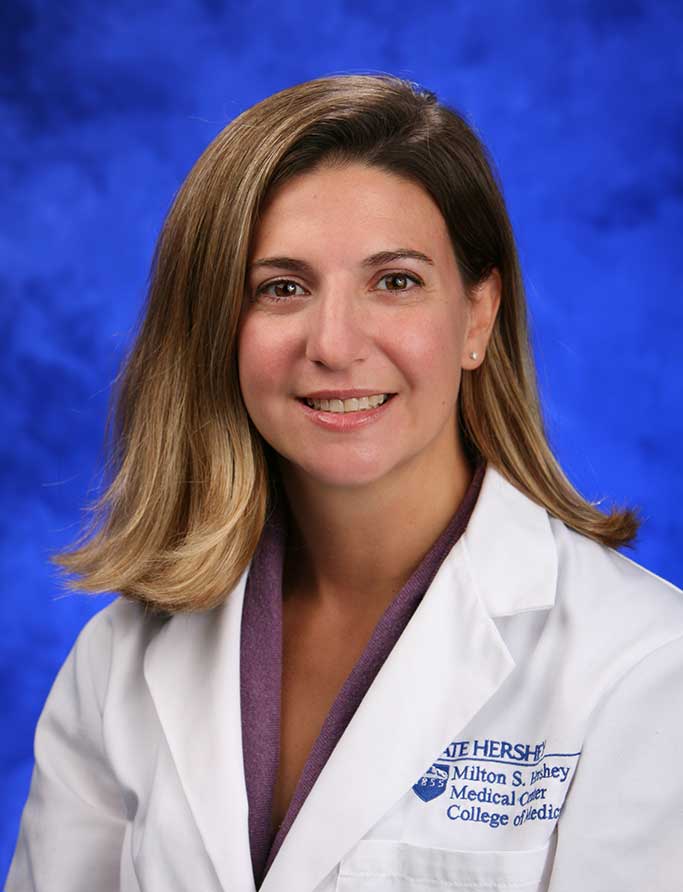 Staff Physician, Penn State Otolaryngology – Head and Neck Surgery
Phone: 717-531-8945
Email: gandrews@pennstatehealth.psu.edu
Fellowship: Head and Neck Oncologic Surgery, MD Anderson Cancer Center, Houston, Texas
Residency: Otolaryngology and general surgery, Temple University Hospital, Philadelphia, Pa.
Medical School: University of Pittsburgh School of Medicine, Pittsburgh, Pa.
Connect with Genevieve A. Andrews, MD, on Doximity