Newborn Weight Tool Addresses Major Clinical Gap for Pediatricians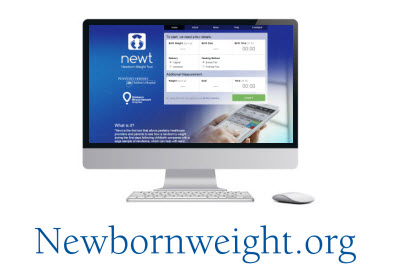 For the first time, a new online tool is helping pediatricians and parents determine worrisome amounts of weight loss in breastfed newborns. The Newborn Weight Tool, or NEWT, is an interactive weight loss chart using data from more than 100,000 exclusively breastfed babies born between 2009 and 2013. It was developed by Ian Paul, M.D., Penn State Hershey Children's Hospital, in collaboration with Eric Schaefer, a statistician at Penn State College of Medicine, and researchers at the University of California, San Francisco, and Kaiser Permanente. NEWT enables health care professionals to compare an individual newborn's weight loss with a large sample size – similar to the way in which growth charts are used – to start interventions early, when needed. However, it's mostly used to help reassure new parents that their babies are receiving enough nourishment from breastfeeding during the first days after birth.
Previously, in the absence of an hour-by-hour newborn weight loss nomogram, pediatricians have evaluated sufficient nutrition for newborns based on primarily anecdotal experience, using the figure of "over 10 percent of birth weight" during the first several days as a marker of concern. However, the study on which the NEWT tool is based, with findings recently published in Pediatrics, provides an evidence-based measurement system that quantifies normal patterns of weight loss in breastfed newborns.1 The study found that weight loss differed by method of delivery as early as six hours after delivery and persisted over time, with one in 20 vaginally delivered newborns and more than one in 10 of those delivered by cesarean losing greater than or equal to 10 percent of their birth weight 48 hours after delivery.¹
"This tool has better enabled us to understand just how frequent newborn weight loss is, and makes it easier for us to identify the statistical 'outliers' who need additional breastfeeding support from lactation consultants," says Paul. If a newborn has lost an above average amount of weight according to this tool, pediatricians can investigate other issues, such as possible neurological defects or medications given to mothers during childbirth.
Paul emphasizes, however, that the major strength of the tool is in providing evidence-based support to mothers that their babies are receiving sufficient nutrition from breast milk alone, and therefore, do not need to supplement with formula. As breast milk is the optimal source of nourishment for newborns, this reassurance is crucial. Tens of thousands of clinicians around the world have already used the tool and the American Academy of Pediatrics recently highlighted it in communications to its members.
---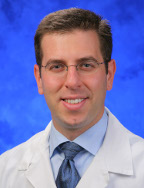 Ian M. Paul, M.D., M.Sc.
Chief, Division of Academic General Pediatrics
Vice Chair of Clinical Affairs, Department of Pediatrics
Professor of Pediatrics and Public Health Sciences
PHONE: 717-531-8006 • E-MAIL: ipaul@hmc.psu.edu
RESIDENCY: Pediatrics, Duke University, Durham, North Carolina
MEDICAL SCHOOL: Penn State College of Medicine, Hershey, PA
---
Reference:
Flaherman VJ, Schaefer EW, Kuzniewicz MW, Li SX, Walsh EM, and Paul, IM. Early Weight Loss Nomograms for Exclusively Breastfed Newborns. Pediatrics January 1, 2015. 135;1:e16 -e23.