Nationally Recognized Pediatric Heart Surgery Program Offers Life-changing Treatments with Excellent Outcomes
Pediatric cardiothoracic surgery at Penn State Children's Hospital offers advanced treatments that result in stellar outcomes. In addition, both statewide and national reports provide compelling outcomes-based validity that Children's Hospital provides outstanding care to children living with heart conditions.
Two specialized pediatric heart surgeons, John Myers, M.D., director, pediatric and congenital heart surgery, and Brian Clark, M.D., perform procedures related to all types of congenital heart disease, including the various complex forms of single ventricle heart disease. The collaborative, multidisciplinary team at Children's Hospital is also armed with experienced clinicians who specialize exclusively in the management of congenital heart disease, and includes physicians with expertise in echocardiography, fetal ultrasound, electrophysiology and cardiac catheterization, as well as exercise physiology, hypertension, obesity and cardiovascular wellness.
In addition, the majority of congenital heart defects are now discovered in utero, and Children's Hospital's outstanding perinatal program and robust fetal echocardiography program bring expert staff to many outreach centers throughout Pennsylvania.
The most important measure of a hospital's experience and expertise is the quality of its outcomes. A report by the Pennsylvania Health Care Cost Containment Council (PHC4) for Pediatric and Congenital Heart Surgery, based on the most recent publicly-reported data from 2009-2012, shows that the care provided by Children's Hospital is on par with the top institutions in the country.¹ In fact, in some diagnoses, these results demonstrate Children's Hospital is significantly above the national average.¹ In outcomes for neonates, whose surgeries are often the most complex and challenging, Children's risk-adjusted discharge mortality rate was significantly lower at 2.8 percent, compared to 9.3 percent, the national average as reported by the Society of Thoracic Surgeons.1
Future reporting by PHC4 will include preoperative patient risk factors, allowing for more accurate assessment of the outcomes. This information is particularly important for parents who conduct exhaustive research when choosing where to take their child for surgery.
Since the free-standing Children's Hospital opened its doors in 2013, the pediatric cardiac care unit has continued to be staffed 24/7 with pediatric critical care providers and care team members. Children's Hospital offers intangible benefits, as well. Its location in central Pennsylvania means that families need not travel far from home for surgery and follow-up visits, and often benefit from more staff continuity than is possible at other institutions. Pediatric intensivists, for example, work in the ICU for a week at a time, providing constant on-call reassurance that worried parents appreciate.
"This hands-on approach to care combined with achieving excellent outcomes is a testament to our commitment and dedication to patient care," says Dr. Myers.
---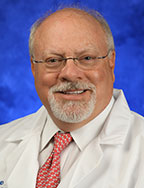 John L. Myers, M.D.
Pediatric and Congenital Heart Surgeon
Professor, Surgery and Pediatrics
PHONE: 717-531-2050
E-MAIL: jmyers3@hmc.psu.edu
CARE PHILOSOPHY: "We provide surgical treatment for all types of heart defects in babies, children and teens. Our care is personal, patient-focused and family-centered."
---
Reference:
1. Pennsylvania Health Care Cost Containment Council report, Pediatric and Congenital Heart Surgery (2009-2012). http://www.phc4.org/reports/cabg/pediatric/12/docs/cardiac_pediatric2012report.pdf.