Despite the Best of Intentions, Healthy Eating Messages Could Have Harmful Consequences
Childhood obesity rates have almost tripled since the 1980s.1 Since the attitudes of parents, caregivers and physicians can have a lasting impact on children, it is vital that healthy eating messages are communicated in a supportive, non-shaming way. This encourages children to make beneficial food choices while maintaining a positive sense of self.2 "Positives are always better than negatives," says Martha Levine, M.D., director, intensive outpatient and partial hospitalization programs, Penn State Hershey Adolescent Medicine and Eating Disorders division.
Fortunately, schools are becoming more involved with helping children make healthier choices; however, even with the best of intentions, sometimes those messages can have a negative impact. With annual weigh-ins and a "BMI report card," results can be damaging, even shameful for children who cannot yet fully understand proper context or have the maturity yet to process it properly. The focus can turn to weight without a focus on health, and that can lead to dangerous eating behaviors. With the only dedicated eating disorder programs in the area, Penn State Hershey Children's Hospital hopes to counteract the potential negative effects of these well-intentioned health messages.
Negative messages aren't the only challenges. Rollyn Ornstein, M.D., interim chief of the division, describes another concerning condition—avoidant/restrictive food intake disorder—is characterized by restricted eating (as the result of a negative experience with food, such as choking) without weight or shape concerns. This disorder and atypical anorexia were recently classified in the Diagnostic and Statistical Manual of Mental Disorders (DSM-5). The latter includes patients who exhibit the signs and symptoms of anorexia without being significantly underweight – in fact, some are at a normal weight or overweight. She continues, "We are definitely seeing the classic eating disorders in younger and younger patients; it's not unusual to have an 11-or 12-year-old with anorexia nervosa." Both doctors advise that the earlier the treatment, the better the prognosis, as it's harder to break the cycle after the same behaviors are acted on day-after-day, year-after-year.
Dr. Ornstein co-directs a partial hospitalization program for children ages 8-16 years that includes a state law-mandated school component. The program emphasizes family involvement in all therapy sessions, offers supervised meals and requires parents to have breakfast with their child. This helps parents understand how to help their children at home. The Penn State Hershey Eating Disorder Program focus on personal goals, coping strategies to deal with difficult emotions and developing a good framework for recovery. While Penn State Hershey focuses on numbers, the total health of the individual is paramount. Concludes Dr. Levine: "No one is exactly the same, but we all want to be healthy!"
Points to Remember:
Evaluate, don't congratulate: Especially if a patient has struggled with weight for a long time, sudden, large-scale weight loss may be a sign of disordered eating.
Check the growth chart: Is a child getting taller but not heavier? That could be a sign of restricted eating.
Watch your language: Focus on health, not a number. The obesity epidemic has made clinicians very aware of overweight, but weight loss is not always positive and should not always be encouraged.
Starting weight doesn't matter: Despite the obesity epidemic, it's important to remember that an eating disorder – even anorexia – can happen at any starting weight. Unexplained weight loss should always be a cause for concern.
Don't wait to refer: Eating disorder treatment takes time, time that primary care physicians usually don't have. The Eating Disorders Program at Penn State Hershey Children's Hospital is set up to see patients multiple times per week.
---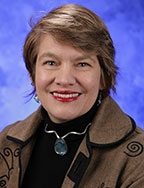 Martha Peaslee Levine, M.D.
Associate Professor of Pediatrics, Psychiatry and Humanities
Director, Intensive Outpatient and Partial Hospitalization Programs
Division of Adolescent Medicine and Eating Disorders
PHONE: 717-531-7235 • E-MAIL: mlevine1@hmc.psu.edu
CARE PHILOSOPHY: "My care philosophy is to help individuals appreciate their own unique talents so that they are not always defining themselves by negative messages, but by an appreciation of their own self-worth."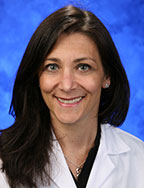 Rollyn M. Ornstein, M.D.
Associate Professor of Pediatrics
Interim Chief, Division of Adolescent Medicine and
Eating Disorders
PHONE: 717-531-7235 • E-MAIL: rornstein@hmc.psu.edu
CLINICAL INTEREST: "I have a particular interest in the care of younger patients with eating disorders, including those with the new Avoidant/Restrictive Food Intake Disorder."
---
References:
http://www.cdc.gov/healthyschools/obesity/facts.htm. Accessed September 5, 2015.