Titanium plug offers effective alternative for sealing defects after LVAD explantation
Despite progressive medical treatment for heart failure that reduces mortality, improves cardiac function and quality of life, a number of patients do not respond well to therapy, and their heart failure progresses.1
Cardiac transplantation remains the gold standard for advanced heart failure but has limitations of donor availability and patient comorbidities, which could limit post-transplant survival. The alternate treatment is the placement of a left ventricular assist device (LVAD).1 LVADs are reserved for patients with severe damage to the left ventricle and end-stage heart failure. Generally, these patients are considered Class III or IV by the New York Heart Association.2 LVADs offer an alternative to cardiac transplantation that can improve survival in addition to exercise tolerance and quality of life.2
Placement of an LVAD allows the mechanical heart pump to assume the heart's function while giving it an opportunity to rest and recover. To be considered for LVAD therapy patients must meet three main qualifications: 1) be in advanced heart failure but contraindicated for a heart transplant or too sick to wait for a transplant, 2) must have reached the limits of medical therapy, and 3) must have a life expectancy of more than two years.
Although LVADs offer better quality of life and increased survival rates for patients, a small number recover enough to undergo LVAD explantation.
"With a heart pump in place, a minority of hearts respond by rejuvenating and regenerating to a sort of normal function," says Dr. Behzad Soleimani, interim director of cardiac surgery, co-director of heart failure services and surgical director of the Heart Transplant and Mechanical Circulatory Support program at Penn State Heart and Vascular Institute and professor of surgery at Penn State College of Medicine. "In up to 10% of patients, the heart recovers to a point where, if we turn off the pump while it's in place, the heart takes over and the patient's cardiac function is normal."3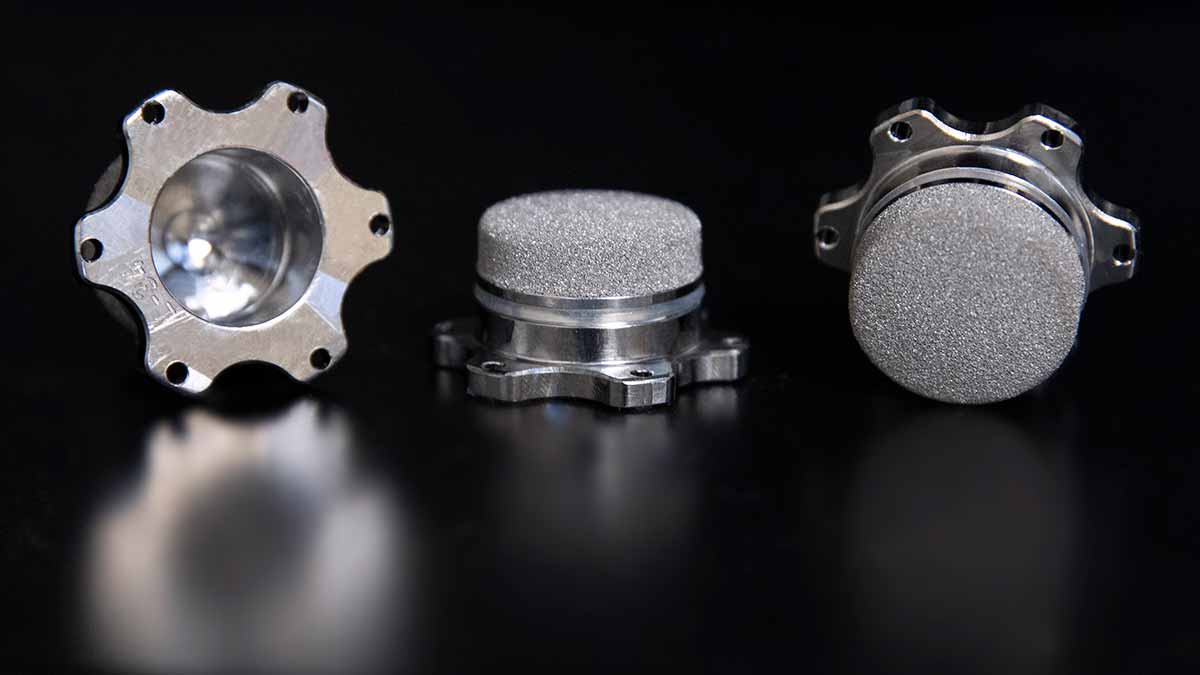 Reverse remodeling can sometimes lead to functional myocardial recovery, resulting in recovery from heart failure symptomatology and normalization of left ventricle structure.4 In cases of reverse remodeling in heart failure patients where normal heart function is recovered, select patients may be eligible for LVAD explantation. Explantation of a heart pump has the potential to reverse the heart's recovery due to the complexity of the procedure, and surgeons are increasingly transitioning to the use of a minimally invasive approach to reduce complications. In a minimally invasive approach, the LVAD is removed through a small incision over the apex of the heart instead of a sternotomy. However, minimally invasive heart pump explants do have drawbacks when comparing a removal through a larger incision such as a sternotomy.
"With a minimally invasive explant, our ability to do the maneuvers we could do with an open operation is limited," Soleimani explains. "When we remove the pump, the patient is left with a defect at the heart's apex that is up to two inches in diameter. The conventional way to deal with that is to close it by suturing, but that prolongs the operation and risks bleeding and other complications that could hamper the patient's recovery and compromise the recovery state of the heart."
Soleimani, an internationally recognized heart surgeon, has pioneered novel techniques in minimally invasive surgery to remove and replace LVADs so that patients whose hearts are supported with older generation devices benefit from the most modern available technology. His technique does not involve reopening the sternum.
To solve the potential risk of compromising the recovering heart, in carefully selected patients, Soleimani uses a non-FDA-approved technology not widely used in the U.S.— titanium plugs. Solid titanium plugs close the hole in the heart, increase speed and efficiency during the operation and reduce complications of minimally invasive heart pump explantations. Soleimani was the first surgeon in the U.S. to use a titanium plug to seal the hole within the recovered heart of an adult patient after the removal of an LVAD.3
"Titanium is not a reactive metal, so the metal surface that's exposed within the heart doesn't cause inflammation or other reactions," Soleimani says. "The plug stays in place for life." Penn State Health has been able to use titanium plugs under FDA approval on compassionate use grounds. According to Soleimani, the results have been excellent, and he hopes to perform up to five minimally invasive heart pump explanations with titanium plugs per year.3
Although there are drawbacks to using the minimally invasive procedure for heart pump removal, there are risks in leaving heart pumps in place. Soleimani believes there will be widespread adoption of minimally invasive explantation once other centers recognize its benefits.
"A lot of centers are concerned about the fragility of the recovery state and the risks of performing a complex operation to remove these pumps, so they keep patients who are in a recovery state on mechanical circulatory support," Soleimani explains. "Heart pumps aren't perfect. They can cause complications, such as stroke. Leaving patients on pumps when they no longer need them puts them at unnecessary risk. As other centers realize the safety and efficacy of this new technology, more and more patients will benefit from explanting these devices and freeing them of the burden of living with a pump."
Adapted from an article that first appeared in Central Pennsylvania MD News, January 2020.
Director (interim), Penn State Heart and Vascular Institute
Chief, Division of Cardiac Surgery
Surgical Director, Heart Transplantation and Mechanical Circulatory Support
Professor of Surgery
Phone: 717-531-8330
Email: bsoleimani@pennstatehealth.psu.edu
Fellowship: Cardiopulmonary transplantation surgery, Harefield Hospital, NHS Foundation Trust, Middlesex, England
Residency: Cardiothoracic surgery and general surgery, The Royal College of Surgeons of England, London, England
Medical School: University of Cambridge School of Medicine, Cambridge, England
Connect with Behzad Soleimani, MD, on Doximity
REFERENCES
Eisen HJ. Left ventricular assist devices (LVADS): History, clinical application and complications. Korean Circ J. 2019;49(7):568-585. doi:10.4070/kcj.2019.0161
Friedrich E, Bohm M. Management of end stage heart failure. Heart. 2007;93(5):626-631. doi:10.1136/hrt.2006.098814
Crocker T. Penn State Health Milton S. Hershey Medical Center: Shaping the future of cardiovascular medicine. MD News. 2020;(2):10.
Gallo M, Trivedi JR, Monreal G, Birks EJ, Slaughter MS. Left ventricular assist device explantation after myocardial recovery. Multimed Man Cardiothorac Surg. 2018;2018:10.1510/mmcts.2018.006. Published 2018 Jan 29. doi:10.1510/mmcts.2018.006