Researchers Study Biomarkers in Patients with Restless Legs Syndrome
Idiopathic restless legs syndrome (RLS) can severely affect quality of life and disturb sleep, often requiring pharmacological treatment.¹ According to Max Lowden, MD, clinical director, Penn State Hershey Restless Legs Syndrome Clinic, RLS is also associated with a host of comorbidities considered more clinically severe than RLS alone. In this little-studied field, research into biomarkers is crucial.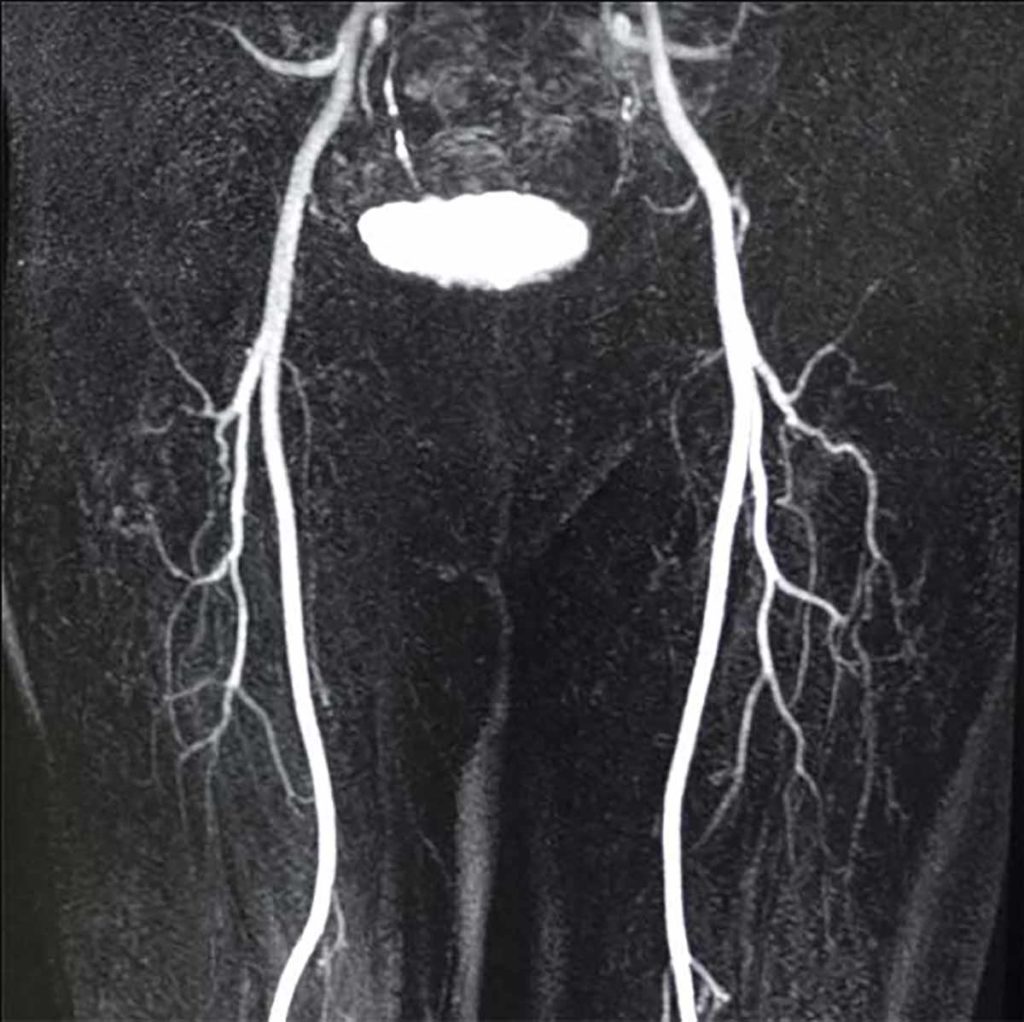 Assistant Professor of Neurosurgery Stephanie Patton, PhD, received a grant from the Restless Legs Syndrome Foundation in 2012 to conduct a study entitled, "The role that the nitric oxide pathway plays in regulating vasodilation of the legs in restless legs syndrome."² The study sought to determine whether changes in blood flow occurred in the femoral artery of RLS subjects, and if hypoxia attenuated the increased blood flow response in RLS patients compared to subjects without the condition. The goal was to identify additional mechanistic pathways in RLS, and potentially develop novel diagnostic and treatment strategies.²
This study was based on the concept that activation of the hypoxia responsive pathway underlies the dysregulation of iron management in RLS (see Additional RLS Research Examines Iron Deficiency). This activation has been tied to increased expression of proteins involved in iron homeostasis. Key to this hypothesis was the proposition that increased nitric oxide levels underlie the mechanism that generates this pathway activation.
A total of 20 subjects were enrolled in the study. Eighteen subjects were qualified study participants; Zhaohui Gao, PhD, assistant professor, Penn State College of Medicine, performed an ultrasound to determine if patients exhibited reduced oxygenation in their legs. The resulting data, which demonstrated that subjects with RLS showed only a 1.7 percent increase in femoral artery blood flow during hypoxic insult, while control subjects showed a 7.2 percent increase when challenged with hypoxia, strongly supported the link between RLS, hypoxia and altered peripheral blood flow. It appears that in RLS, there is already maximum blood flow in the periphery and blood flow cannot adjust to decreased oxygen availability in various situations, including airplanes, sleep onset or high altitudes—situations known to increase RLS symptoms. These findings were presented at the 2015 Science Summit of the International RLS Study Group, October 22-26, 2015 in Monterey, Calif.
Lowden notes improvements in the care of RLS patients, including greater awareness among primary care physicians. At times, clinicians use an RLS rating scale to establish the severity of the condition. Tailored treatments for patients with moderate or severe RLS may include dopamine agonists. Patton adds that the link between RLS and cardiovascular disease is increasingly recognized, as well as its high correlation to other hypoxic conditions, such as sleep apnea and chronic obstructive pulmonary disease. This deeper understanding may lead to a more multifactorial approach to treating these disease states.


Phone: 717-531-0003
Email: mlowden@pennstatehealth.psu.edu
Fellowship: Clinical Neurophysiology, Penn State Health Milton S. Hershey Medical Center, Hershey, Pa.
Residency: Neurology, Penn State Health Milton S. Hershey Medical Center, Hershey, Pa.; Internal Medicine, Mount Carmel Medical Center, Columbus, Ohio
Medical School: Pontificia Universidad Catolica Madre Ymaestra, Santiago Province, Dominican Republic
Connect with Max Ricardo R. Lowden, MD, on Doximity
References
Trenkwalder C, Winkelmann J, Inoue Y, Paulus W. Restless legs syndrome-current therapies and management of augmentation. Nat Rev Neurol. 2015 Aug;11(8):434-45.
http://www.pennstatehershey.org/c/document_library/get_file?uuid=2c820d50-3752-4534-a110-407e52c9522a&groupId=22349. Accessed August 20, 2015.