Lower Mortality and Readmission Rates Reflect Medical, Mechanical Support and Transplant Innovations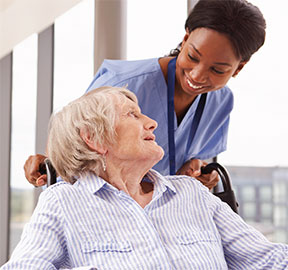 One of the most compelling untold stories in medicine has been the dramatic reduction in mortality among heart failure patients over the past 30 years, and Penn State Health Milton S. Hershey Medical Center has been at the forefront of this effort.
Hershey Medical Center is certified by the United Network of Organ Sharing (UNOS) and has been offering heart transplant surgery since 1984. John Boehmer, MD, heart failure program director, says, "In the 1980s, heart failure was associated with an extraordinarily high mortality rate, and between the use of medical therapy, mechanical devices such as implantable defibrillators, pacemakers and left or right ventricular assist devices (LVADs, RVADs), as well as transplantation, that mortality has been reduced by nearly 80 percent. This improvement has come in incremental steps that have often gone unnoticed."
Future innovations in the usability and practicality of LVADs, as well as the growing prevalence of total artificial heart (TAH) therapy, reflect the growing trend away from reliance on human heart transplantation in heart failure treatment.1 It has been crucial to remove barriers to patients' usage of LVAD therapy to enhance adoption of this treatment. One of the primary barriers has been the external driveline required, which increased the potential for infection, as well as limited patients' bathing and activity levels. In response to this need, Hershey Medical Center conducted trials and pioneered the use of the Arrow Lionheart™ device, the first fully implantable LVAD.2
More recently, Dr. Boehmer has become the international principal investigator for the MultiSENSE trial, a prospective analysis with two primary goals: 1) determining how ambulatory sensor measurements change with worsening heart failure, and 2) developing multisensor detection algorithms to facilitate earlier diagnosis of heart failure.3 "The hope of this line of study is to use technology to find better ways to detect worsening heart failure, even before symptoms occur, to prevent hospitalization and hopefully improve the long-term outlook for patients, as well," says Dr. Boehmer.
Despite the many advances in the treatment of heart failure, patients still require ongoing medical management. The Hershey Medical Center Transitional Care (TC) Program which started in 2009, empowers nurse practitioners to monitor and manage patients' heart failure post-discharge in an effort to reduce readmission rates. These reduced readmission rates have led to the TC Program receiving the prestigious American Heart Association's Get with the Guidelines Heart Failure Gold Plus award for the past two years.
For many patients, LVADs remain in place until a donor heart becomes available. In fact, according to the International Society for Heart and Lung Transplantation, the percentage of patients bridged to transplantation with mechanical circulatory support in general (LVAD, RVAD or TAH) has risen from less than 20 percent in 2000 to almost 50 percent in 2013.4 With the number of transplants limited by the number of donors, mechanical circulatory support options have become even more important.
One option seeing increased usage in patients who do not qualify for heart transplantation, or for whom a donor heart is unavailable, is TAH. Hershey Medical Center has been offering the TAH manufactured by SynCardia Systems, Inc., since 2007. To date, devices have been implanted in 15 patients, with seven of the procedures taking place in 2015. Behzad Soleimani, MD, surgical director, transplantation and mechanical circulatory support, emphasizes that these procedures present a significant risk of morbidity and mortality, due to both the complexity of the surgery and the fact that the patient population is among the most medically complicated. However, patients who have a successful procedure are relatively straightforward to manage, as the device supports both sides of the heart.
TAH is currently approved for patients with end-stage biventricular heart failure. All patients who receive the TAH use the Freedom® portable driver, a 13.5-pound wearable power supply that facilitates movement. Until now, the primary limitation of the TAH has been its 70cc stroke volume, which restricted its use to larger, usually adult male, patients. Syncardia is investigating a much smaller 50cc device for use in smaller-statured patients, including children. The primary outcome is survival, while secondary safety-related outcomes include rates of stroke, chronic renal infection, device malfunction and major infections.5
Hershey Medical Center enrolled the first patient in this national observational study and continues to evaluate patients who are eligible for transplantation and too small to receive the 70cc device for potential inclusion. A second study is being performed to support the FDA approval of the 70cc device as destination therapy; currently it is approved as bridge-to-transplant therapy only.
Dr. Soleimani stresses the importance of the rapid growth in the area of mechanical circulatory support technology: "We've come a very long way from even 10 years ago in terms of how safe and efficacious these devices are and how many patients can now be helped." Among the ongoing research at Hershey Medical Center is testing methods of controlling LVADs to deliver the appropriate blood flow on demand, currently being conducted by the engineering group under the leadership of Gerson Rosenberg, PhD, MS.
Dr. Boehmer views the improved 30-day readmission rates for heart failure patients as a success that is attributed to the many advances in heart failure care. "In 2008, that rate was at 26 percent, and the most recent data from CMS shows that our readmission rate is 20 percent. So we've cut the risk of readmission by more than 20 percent in that period of time—despite the fact that we are a quaternary care heart failure center being referred the sickest patients. I think that's a fairly striking combination."
Professor of Medicine
Director, Heart Failure Program
Phone: 717-531-7453
Email: jboehmer@pennstatehealth.psu.edu
Fellowship: Cardiovascular medicine, Johns Hopkins University Hospital, Baltimore, Md.
Residency: Internal medicine, University of Massachusetts Medical Center, Worcester, Mass.
Medical School: Penn State College of Medicine, Hershey, Pa.
Connect with John P. Boehmer, MD, on Doximity
Assistant Professor of Surgery
Surgical Director, Transplantation and Mechanical Circulatory Support
Phone: 717-531-8330
Email: bsoleimani@pennstatehealth.psu.edu
Fellowship: Cardiopulmonary transplantation surgery, Harefield Hospital, NHS Foundation Trust, Middlesex, England
Residency: Cardiothoracic surgery and general surgery, The Royal College of Surgeons of England, London, England
Medical School: University of Cambridge School of Medicine, Cambridge, England
Connect with Behzad Soleimani, MD, on Doximity
References:
Sajgalik P, Grupper A, Edwards BS, Kushwaha SS, Stulak JM, Joyce DL et al. Current status of left ventricular assist device therapy. Mayo Clin Proc. 2016 Jul;91(7):927-40.
research.med.psu.edu/departments/heart-vascular-institute/innovation/. Accessed July 8, 2016.
clinicaltrials.gov/ct2/show/NCT01128166. Accessed July 8, 2016.
www.ishlt.org/registries/slides.asp?slides=heartLungRegistry&year=2015. Accessed July 3, 2016.